We have tested the effectiveness of the DCX Plus disinfection system for use in ambulances of the fire department of dusseldorf. The aim is to determine whether, with the aid of an aerogenic disinfection system, it is possible to achieve sufficient surface disinfection of all relevant surfaces in an ambulance / patient transport vehicle for the standard procedures of the rescue station concerned. As a result it needs to be dtermined whether it is possible to have the disinfection carried out by an automatic disinfection system after manual removal of all visible contamination. Further down you can convince yourself of our results.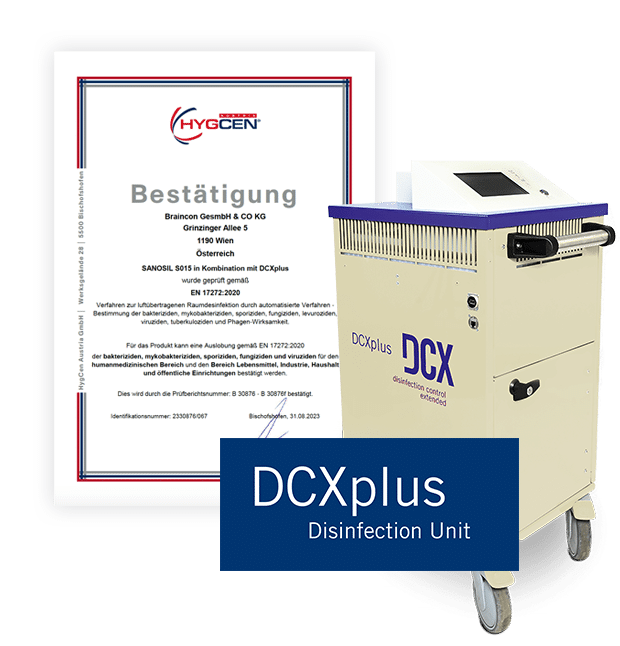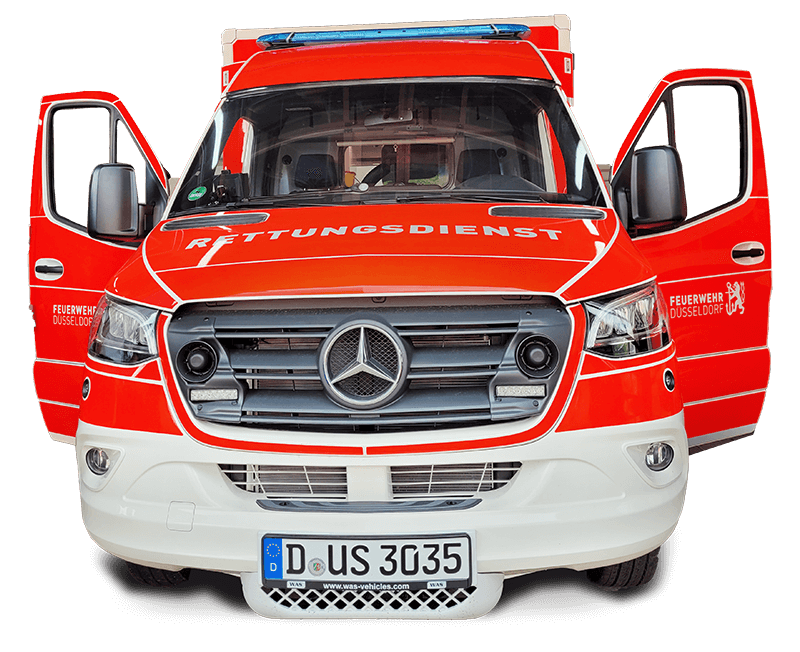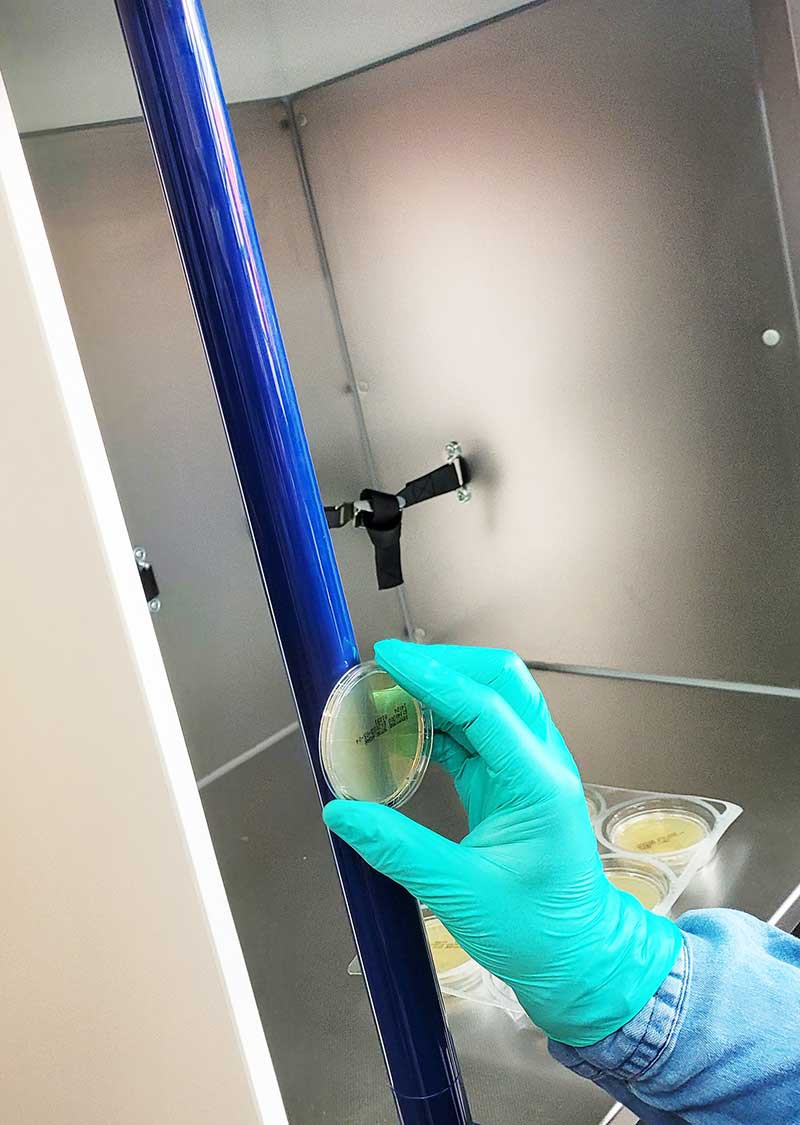 The effectiveness test is carried out using two different detection methods. On the one hand, bio-indicators with 10⁴, 10⁵ and 10⁶ are tested at three relevant positions in the patient area, as well as at three relevant positions in the driver's cab. Geobacillus stearothermophilus and samples are taken in parallel near these positions using imprint plates before and after the disinfection process. In addition to the biological efficacy test, additional chemo-indicators are laid out in both rooms, which allow a statement to be made as to whether the active substance mist was present in sufficient quantity at all test positions.
1. initial situation
Ambulance car approx. 14 m³ patient area
Ambulance car approx. 4 m³ cab
Standard equipment
Ventilation switched off
2. task
Verification of DCX-Plus performance in ambulances with parallel loading of patient area and driver's cab
Verification of germ reduction under practical conditions
Except for paper and cardboard, all installations in the ambulance car were left in place
Little preparation measures
3. measures
Device: DCX Plus with distributor cover
Active ingredient: Sanosil 015
Cycle time: 30 minutes
Starting conditions: 23.2 °C and 49.1 % relative humidity
Control value DCX max. 85 % rel. humidity
Before-after comparison of germ load on surfaces (using RODAC impression plates) on 3 typical contact surfaces in the patient area and in the driver's cab in each case
Reduction performance verification by means of bio-indicators at 6 positions and 3 indicators per position, each with 104, 105 and 106 germs (Geobacillus stearothermophilus)
Drug distribution test based on chemo indicators with color change red mach yellow
Disinfection process 30 minutes
Application rate 221 ml active ingredient
Environmental and skin pathogens were detected at 5 of the 6 test locations prior to the measure
After 30 minutes, sufficient germ reduction could already be determined at all test positions.
Based on the selection of the test positions, it can be stated that a significant reduction of existing germs was achieved on all relevant surfaces.
At 5 of the 6 test positions, the bio-indicators were tested with a bacterial loading of 105 germs was completely reduced and at the 6th position the indicator was reduced with 104 germs completely.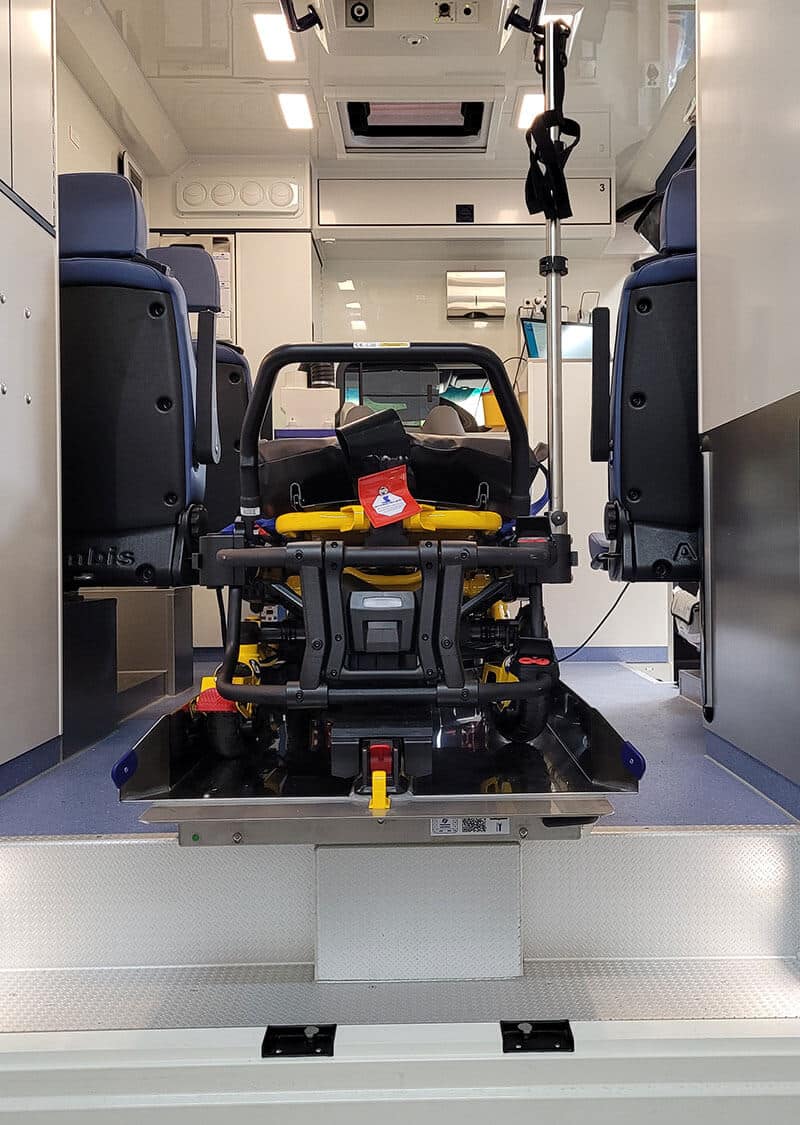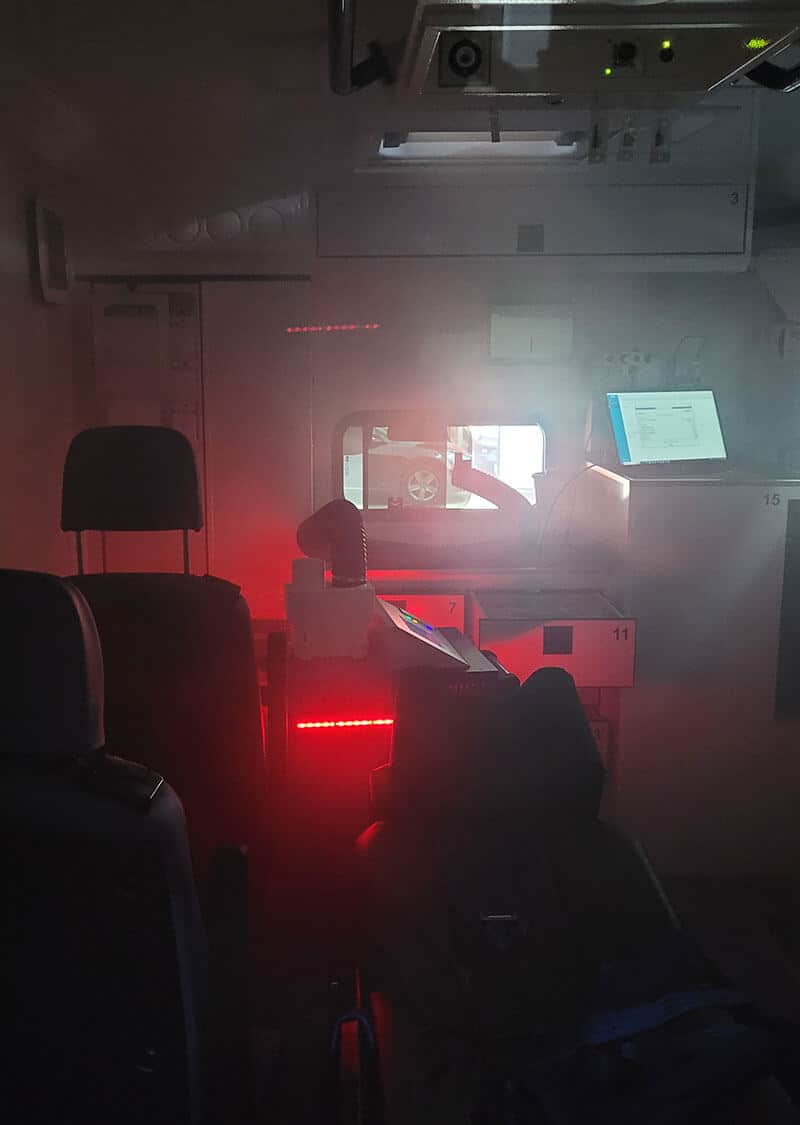 At all test positions, the color change of the chemo-indicators was complete, from which a very homogeneous distribution of active ingredients in the room can be concluded.
Very good germ reduction performance was found under the environmental conditions. If the cycle time is extended, even higher reduction efficiencies can be expected if required.
No moisture was detected on the surfaces, nor were any material changes evident.
Do you have questions or comments?
Your personal contact Mr. Preiss always has an open ear for you!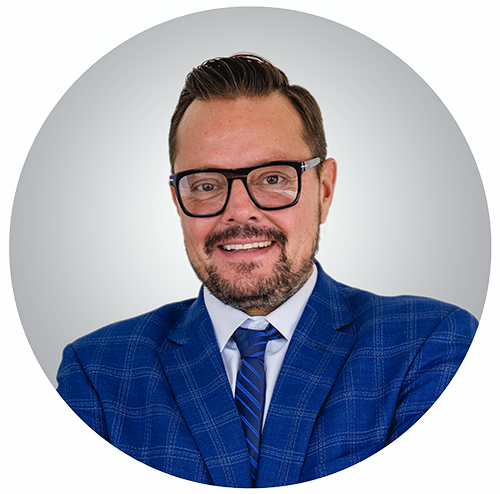 Do you want more Success Stories?
Here you can discover the next application example. Our services can be customized to meet the specific needs of any industry. Our technology is environmentally friendly and leaves no harmful residues.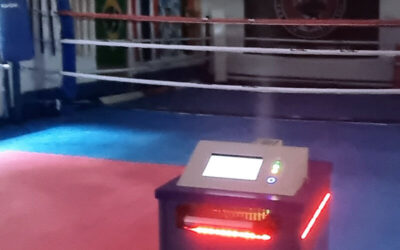 We have tested the effectiveness of the DCX Plus disinfection system for use in training rooms of gyms and martial arts schools.
read more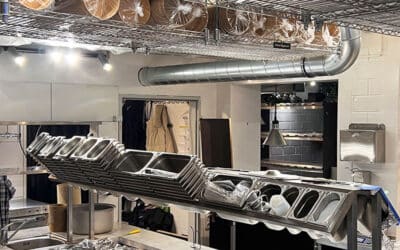 We have tested the effectiveness of the DCX Plus disinfection system for use in kitchens of restaurants, bistros, clinics, nursing homes and businesses.
read more
DCX plus
Fast – safe – efficient
The patented cold fogging process
for the highest standards of hygiene
.
DCX pro
The slim and mobile professional
for aerogenic room disinfection
.